Online is proud to be sponsoring the Twin Cities Digital Transformation Leadership Luncheon coming up on March 21, 2019 in Minneapolis.
A collection of CIOs, CISOs, InfoSec and Corporate IT Management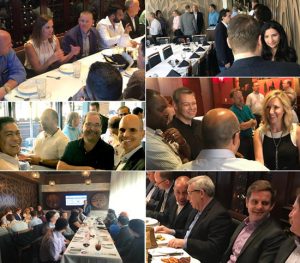 Professionals will be gathering for an exciting lunch and an exclusive peer-level roundtable conversation in digital transformation and solidifying your digital transformation journey with peer-level discussions, industry update considerations in InfoSec, project management, cloud access, compliance, and governance strategies.
Interested in attending? Click here to register using code: ONLINE.
Today's IT landscape is filled with increasing demands from internal customers and intense external competition. To stay ahead of the rapid rate of change, organizations across every industry and of every size are having to embrace a culture of continuous transformation leveraging digital solutions. IT & InfoSec are being asked to lead these initiatives with the expectation of delivering a strong ROI quickly.
Join us for this valuable, peer-to-peer networking event to hear first-hand from a Panel of strategic IT Leaders on their strategies, vision, and approach to secure digital transformation.