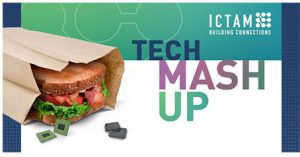 January 15, 2019, Onliner Kevin Guenther will present at ICTAM Tech Mash Up: Design Sprints in Winnipeg.
Kevin will provide a high-level walk-through of the 5 day sprint process, and outline the critical factors in making your sprint successful. He will illustrate the benefits of Design Sprints and show how they improve your organization's ability to: understand the customer journey, sketch innovative solutions in no time, make critical decisions fast and many more.
If you're interested in attending Tech Mash Up: Design Sprints, click here to register.
ICTAM represents Manitoba's top technology businesses, from start-up to multinational and everything in between, helping companies thrive and grow. Every year ICTAM hosts quality events with industry leaders who are inventing the future, organizes training sessions where members boost their skills and champion causes that are important to the tech industry.