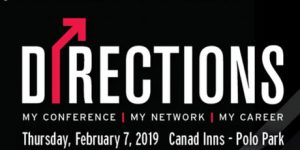 Onliner & CTO Tim Siemens will be presenting on Technology & the Changing World of Work at the 2019 Directions Conference in Winnipeg, MB on February 7, 2019. Tim will be providing his insights on how Robots, AI, and other technologies will impact the future of work.
Tim Siemens Speaking Session:
Breakout Session #2: 11:00 am-12:15pm                                                                                    Thursday, February 7, 2019                                                                                                        Canad Inns Polo Park – 1405 St. Matthews Ave. Winnipeg, MB.
About the Directions Conference:
The Directions Conference connects Red River College students in Business and Applied Art with industry professionals in many areas of business. Keynote speakers, breakout informational sessions and the popular round table networking event combine into a rich and rewarding experience for all students and employers attending.
Interested in attending the 2019 Directions Conference? Click here to register!
---
About Tim Siemens:
Tim is a recognized authority in the information technology industry. With more than 30 years experience, he is an expert in the latest technologies, mobile architectures, service-oriented architectures, and technical infrastructures that underpin integration strategies and solutions. He has extensive experience in defining mission-critical enterprise architectures for complete solutions that integrate multiple systems.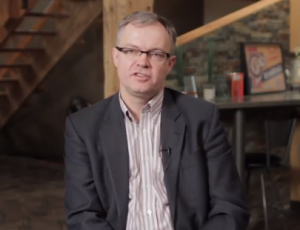 Tim is the CTO & the executive leader of Online's Innovation Lab where we directs research in areas such as artificial intelligence (AI), conversational user interfaces and blockchain.