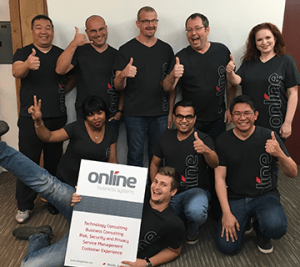 February 1, 2017 – Glassdoor, the world's fastest growing jobs and recruiting site, says that Online Business Systems (Online) is one of the seven Canadian companies they're most excited about in 2017.The blog post gives a brief overview of Online's many service offerings including business consulting, security, and IT service management.
We have always taken our culture seriously at Online – in fact our employees are known as Onliners – and encourage both current and former Onliners to leave honest feedback on our Glassdoor page so future recruits can benefit from their valuable insight.
We're very excited that Glassdoor has included us on their list as we strongly believe that it is a testament to our culture of loyalty, trust, and commitment.
You can learn more about working at Online by visiting our Glassdoor page.