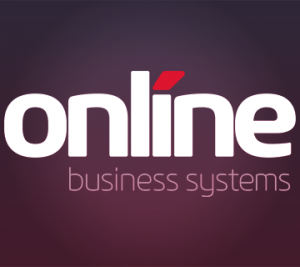 June 17, 2016 – Online Business Systems (Online), a privately held information technology and business consultancy, today revealed its new corporate brand identity, celebrating continuity and growth over the company's 30-year history.
Chuck Loewen founded Online in 1986, in Winnipeg, MB, and still leads the company today. "As part of our strategic planning process last fall, we began an initiative to reassess our brand and market positioning," said Loewen. "Early on, we realized that who we are and what we stand for as a company hasn't changed – we always do our best to balance doing the right thing for our clients, for our company, and for Onliners. That's really what our brand has always been about. We just needed new ways to represent it in the marketplace."
An updated website has been introduced at onlinewebsite-stage.azurewebsites.net to reflect the new brand identity and showcase Online's unwavering commitment to delivering excellent service and results to their customers. The new brand identity also includes a new wordmark and tagline – Results. Guaranteed. – to reflect this commitment.
The new brand identity will support Online's evolution and expansion across North America at a time of rapid industry change, which is largely being driven by the proliferation of mobile technology, Cloud migration, and increasing threats to information security.
Over the years, Online has helped numerous organizations meet their strategic objectives through the design and implementation of complex information systems. Today, they are also leaders in specialized services in the areas of Business Consulting, Technology Consulting, Security Consulting, Service Management, and Customer Experience. What has never changed for them – and in fact has only matured – is their focus on delivery excellence.
About Online Business Systems
Celebrating their 30th anniversary in 2016, Online Business Systems is an information technology and business consultancy. They help enterprise customers enhance their competitive advantage by designing improved business processes enabled with robust and secure information systems. Online's unsurpassed delivery, their people, and the Online culture of loyalty, trust and commitment to mutual success set them apart. Today they have nearly 300 business and technical consultants throughout Canada and the US.
For more information:
Laurie Reimer
Manager, Communications, Engagement, & Brand
Online Business Systems
204.982.0200
media@obsglobal.com