October 17, 2017 (Winnipeg, MB) – Online Business Systems (Online), a business and information technology consultancy, is pleased to announce the launch of its new Digital Studio that will serve large enterprise clients across North America. The Digital Studio was established in response to the increasing need for businesses to interact with customers, employees, and channel partners through improved digital channels, such as web portals and mobile apps.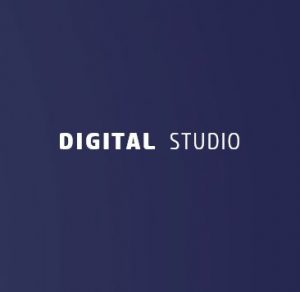 Building on 30 years of system integration, application development, and business process design experience, Online will now provide clients with new digital touchpoints that are fully integrated into complex business and IT systems.
"We work from the outside in, and understand the customer journey and what's important to them," says Digital Studio Director, Kevin Sigmundson. "Success of a digital touchpoint is only possible if people want to use it. Only then will it deliver results for the organization."
Online's digital experience services are distinguished by a superior approach to experience design, combined with outstanding capability to develop the required software. Online is one of few consultancies in North America capable of end-to-end digital experience development – most competitors only offer partial services. Clients will benefit from improved business results through better customer relationships, operational efficiencies, increased brand strength, and modernization of service delivery.
"We are very proud to have this group of world-class professionals as part of our Online team." adds Chuck Loewen, Online's CEO. "From our Winnipeg office they will be developing digital products for our clients across North America."
About Online Business Systems

Founded in 1986, Online Business Systems is an information technology and business consultancy. We help enterprise customers enhance their competitive advantage by designing improved business processes enabled with robust and secure information systems. Our unsurpassed delivery, our people, and the Online culture of loyalty, trust and commitment to mutual success set us apart. Today we have nearly 300 business and technical consultants throughout Canada and the US.
For more information
Sheryl Clusiault
Senior Manager, Marketing
Online Business Systems
204.982.0200  – sclusiault@obsglobal.com