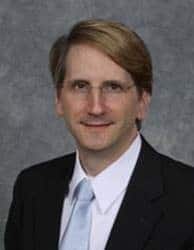 Online's Managed Security Services team is proud to welcome Will Long, CISO for Children's Health, & Sheraun Howard, FBI Special Agent to an Healthcare Cybersecurity Executive  Briefing, "Mitigating Threat Vectors: Are you Doing Enough?" This briefing will take place on February 20, 2019 from 11:30am – 1:00pm at La Cima Club in Irving, Texas. The event is focused towards an audience including compliance officers, privacy and security officers, and health information management leadership.
During this interactive session, Will & Sheraun will share valuable insights to help your healthcare organization understand threats, how to stay ahead of social engineering attacks, when to notify external law enforcement & how to engage with the FBI.
For more information and to register, please click here.
---
About The Speaker:
Will Long, CISO Children's Health
As VP & Chief Information Security Officer (CISO) for Children's Health System of Texas, Will Long has responsibility for development and oversight of the organization's corporate information security program. As leader of the information security program, he monitors new and emerging threats and regularly adjusts the organization's security programs to mitigate risks. He oversees the development of information security policies, cyber incident response, security operations, he also directs the efforts to secure the many connected medical devices used across hospital operations. Will also oversees the IS operations including Healthcare Technology Management functions. Will founded and leads the North Texas Healthcare CISO Leadership Summit. In addition, he serves as co-chair of the AEHIS Education and Events committee.